Welcome to Health First Chiropractic and Nutrition! We are dedicated to providing exceptional patient-centered care that addresses the root cause of your pain and discomfort, helping you achieve long-term relief and optimal function. Dr. Bo and Dr. Lauren use a variety of natural, non-invasive techniques and the latest high-tech therapies to address a wide range of conditions, from back pain and headaches to sports injuries and postural imbalances. We believe that everyone deserves to live a pain-free, active lifestyle, and we are committed to helping our patients achieve that goal. Our warm and welcoming office environment reflects our commitment to making every patient feel comfortable and valued. We look forward to helping you achieve your health goals and live your best life.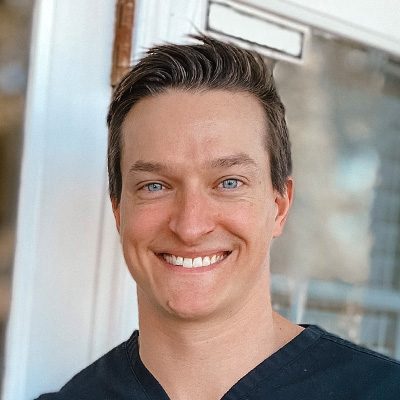 Chiropractor
Robert (Bo) Sanderson D.C.
With a desire to help people and a passion for healthy natural living, Dr. Sanderson knew he wanted to go into the healthcare field. After looking into many different paths, he discovered the amazing results of chiropractic.
The chiropractic philosophy of fixing the source of the problem, rather than just masking the symptoms with medication matched with his own philosophy perfectly.
Dr. Sanderson was born and raised right here in Edgewood in Orlando, FL and attended William R. Boone High School, where he was an active athlete. He later graduated Cum Laude from Palmer College of Chiropractic in Port Orange, FL after receiving his Bachelor's of Science degree from the University of Central Florida. He is very passionate about being a good example of health for his patients.
He enjoys going to the gym, surfing, fishing, and spending quality time with his wife, daughter, family, friends, and his dog. Dr. Sanderson is happy to be a chiropractor in South Orlando, FL to serve as many people as possible so they too can achieve their own health and wellness goals.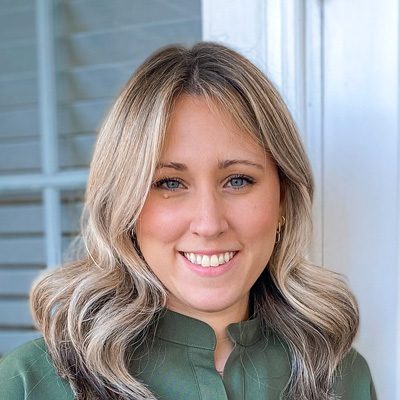 Chiropractor
LAUREN SANDERSON D.C.
Doctor of Chiropractic Dr. Lauren Sanderson was born and raised in Orlando, where now she, her husband, and her daughter, Chloe, reside. Dr. Sanderson did her undergraduate degree at the University of Central Florida, where she completed her Bachelor of Science in Health Science.
During her time at UCF, she was a member of Golden Key National Honor Society. Following graduation from UCF, Dr. Sanderson furthered her education at Palmer College of Chiropractic in Port Orange, Florida where she graduated Salutatorian and Summa Cum Laude of her class.
During her time at Palmer she was an active member of Motion Palpation Institute and was President of Palmer Florida's Soft Tissue Club. Dr. Sanderson has been trained in many different techniques, including Diversified, Gonstead, Thompson, and Activator. She is passionate about treating many types of injuries and conditions including headaches, low back pain, pre-natal care, and pediatrics. She is dedicated to giving you the personalized care you need and will always listen to your concerns. Her hobbies include spending time with family, relaxing at the beach, and reading.
OFFICE HOURS
---
Monday
8:00am - 5:30pm
---
Tuesday
8:00am - 2:00pm
---
Wednesday
8:00am - 5:30pm
---
Thursday
12:00pm - 5:30pm
---
Friday
8:00am - 2:00pm
---
Saturday & Sunday
Closed